Get new posts by email. About once every month or so. Unsubscribe anytime.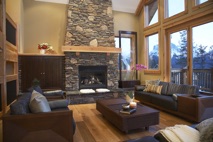 I'm back in Boston and working as a real estate agent here and in surrounding areas. Last time, much of my business was referred by clients and friends impressed with my level of service, and I'm hoping to use that same approach again.
As part of my data-driven approach, I am starting this blog where I will periodically post analysis and tools which I hope you will find compelling, regardless of your current real estate situation.

Since I'm also a web developer, I'll be building custom tools and announcing them through this site. Currently I'm building a custom map search which loads up-to-date information straight from the MLS to make it easier for you to browse. Check it out on the main site. I'd appreciate hearing your thoughts on what you'd like from this tool.

Do you know anyone just starting to think about buying, selling, or renting in the Boston area? Please let me know and I promise to take good care of them!
Liked this post? Please share:

---
Questions? Email me and let's set up a time to discuss your real estate needs.
AVI KAUFMAN is a top broker who lives in Brookline, Massachusetts and works there and surrounding communities, assisting buyers and sellers of residential property. He is building a unique practice dedicated to serving the best interest of his clients - see how he's different.
---
Check out these other posts