Get new posts by email. About once every month or so. Unsubscribe anytime.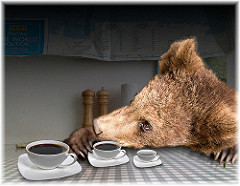 Buying a home can be complicated. I've just written a robust guide to help explain the process, specific to the Greater Boston area. You can find it by clicking here.
The reason I wrote it is that when I've looked for existing guides to recommend to clients as a reference, most are either too general to be useful, too detailed to be readable, or too niche to be applicable. Hopefully this one falls in the Goldilocks Zone.
In total it's approximately 7000 words, but the idea is that you can read through at a high-level, or click on the yellow bars throughout the text to expand on topics you'd like to learn more about. (If I previously sent you a preview, this is an updated version with additional sections.)
Topics include:
Getting pre-approved
Why do I need to get a pre-approval now?
What's the difference between a pre-approval and a pre-qualification
Will my credit score take a hit when it is checked?
What if I have enough cash that I don't need a mortgage?
Choosing your REALTOR®
What is the difference between an agent, salesperson, broker, and REALTOR®
What is a "Buyer's agent", a "Seller's agent", and why does it matter?
How is the buyer's agent paid?
Finding a property
Scheduling showings
Set up automatic search alerts
What is the MLS and how does it work?
What search criteria are available in the MLS?
Explanation of MLS status codes (ACT, PCG, BOM, etc.)
Why is the MLS-powered search better than syndication sites?
Why is the "Zestimate" so different from the asking price?
How to use Open Houses
What are Broker Tours and how to use them
What's the deal with lead paint?
Timeline from offer to move-in
Anatomy of the Offer to Purchase
Determining an offer price and terms
Including a personal letter with your offer
What to expect from the home inspection
About the bank appraisal and what if it comes in too low
If you're considering making a move in 2016, now is the time to start preparing. Check out the guide, and please let me know when you'd like to have a first discussion.
Goldilocks bear image by sammydavisdog on Flickr.
Liked this post? Please share:

---
Questions? Email me and let's set up a time to discuss your real estate needs.
AVI KAUFMAN is a top broker who lives in Brookline, Massachusetts and works there and surrounding communities, assisting buyers and sellers of residential property. He is building a unique practice dedicated to serving the best interest of his clients - see how he's different.
---
Check out these other posts