Get new posts by email. About once every month or so. Unsubscribe anytime.
Home Sweet Home: A Guide for Massachusetts Home Buyers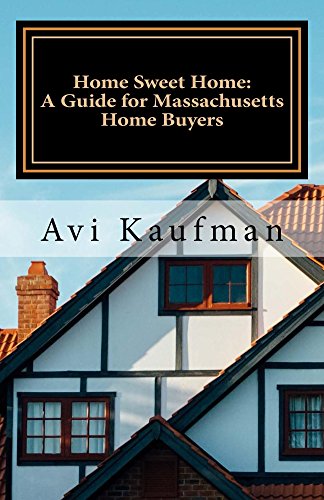 I'm pleased to announce that I've written and just released a short book: Home Sweet Home: A Guide for Massachusetts Home Buyers. Details on the book and how to get your copy are available by visiting the book's page.
The Internet has greatly expanded the tools and resources available to consumers since I first began as a real estate agent in 2004, with some real benefits. For example, consumers can now easily view listing information, search public records, and research towns, all from the comfort of their phone or computer.
Not all the changes are good. The abundance of information about a listing makes some buyers overconfident in their knowledge of the home buying process.
The truth is, buying a home can be complicated, and almost every transaction has its unique elements and challenges. The thing is, every property is different – each buyer and seller has different preferences, qualifications, temperaments, and needs, and it's a dynamic market. It's not like buying a toaster online.
I wrote the book to help buyers prepare, and to help them understand where they would benefit from a professional, experienced, local agent at their side. After all, when someone has been through the process dozens or even hundreds of times, he brings an invaluable level of experience and perspective. I still learn something new on almost every transaction.
The book is split into four sections. Part 1 covers preparation and selecting your team of professionals, part 2 addresses the process of searching and viewing listings, and part 3 explains the nuts and bolts of making an offer and completing a transaction. Part 4 is a collection of additional considerations and frequently asked questions. My experience is specific to the Greater Boston area, although it is generally applicable throughout Massachusetts.
If you read it, I would be grateful if you left a review on Amazon.
More information available at http://book.avirealestate.com/. Paperback available for purchase from CreateSpace and Amazon. Ebook available for Kindle.
Liked this post? Please share:

---
Questions? Email me and let's set up a time to discuss your real estate needs.
AVI KAUFMAN is a top broker who lives in Brookline, Massachusetts and works there and surrounding communities, assisting buyers and sellers of residential property. He is building a unique practice dedicated to serving the best interest of his clients - see how he's different.
---
Check out these other posts