Get new posts by email. About once every month or so. Unsubscribe anytime.
We're launching a podcast!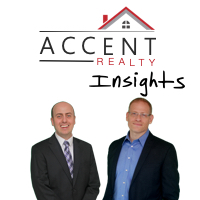 I'm pleased to present a new podcast: Accent Insights! In it my co-founder and I aim to share our real estate and Brookline expertise with you. Each episode will feature an inside view on an aspect of real estate, from tour insights on new and unique properties, to updates on the Brookline market, and deep dives on a variety of topics. We will aim for each episode to be between 5 and 10 minutes.
In this first episode we discuss two unique single-family homes we toured this week. I hope you like it! Let me know if you have any questions or suggestions for future podcasts.
Subscribe to the Podcast:
Play the first episode:
Liked this post? Please share:

---
Questions? Email me and let's set up a time to discuss your real estate needs.
AVI KAUFMAN is a top broker who lives in Brookline, Massachusetts and works there and surrounding communities, assisting buyers and sellers of residential property. He is building a unique practice dedicated to serving the best interest of his clients - see how he's different.
---
Check out these other posts