Get new posts by email. About once every month or so. Unsubscribe anytime.
Airbnbs increase housing prices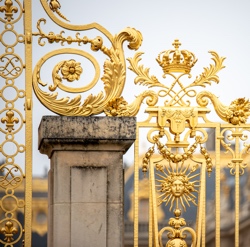 How short-term rentals remove hundreds of units from the residential market
Having the option to rent out your own home on a short-term basis can be a good thing. Imagine someone who rents out an extra room or suite in their primary residence to help make ends meet or earn some extra money. Or someone who will be traveling for a few months and would otherwise leave their home vacant. In those scenarios, no units are removed from the rental or for-sale market.
But what about an investor who purchases multiple units expressly for the purpose of running a shadow hotel? Or landlords who puts their units on Airbnb instead of renting out on a long-term lease? (One more tactic to avoid complying with the lead laws.) This reduces the supply of housing and therefore contributes to rising housing costs.
The 2018 Massachusetts Acts Ch. 337 "An Act Regulating and Insuring Short-Term Rentals"1, which went into effect on July 1, 2019, created a framework that enables towns and cities in the Commonwealth to crack down on these short-term rentals. Among other provisions, it requires owners to register their units as short-term rentals with the state Department of Revenue and to collect and pay room taxes. It also gives local municipalities broad authority to regulate these units.
Boston provides a partial model of how to respond. They implemented smart restrictions and required units to register with the city. They also entered into an agreement with Airbnb whereby the site is dropping hosts who fail to register as of December 2019. It's starting to have an effect, with the total number of rentals on Airbnb reportedly dropping by 1,720, from 5,500 in November to 3,780 in December2. It's worth noting though that only 700 units have been approved in Boston so far3, yet the number of remaining listings is far higher.
Is that partial effect enough? InsideAirbnb.com is an open source project dedicated to compiling and analyzing data scraped from the Airbnb site, specifically to help answer this question. By their analysis4, there are 3,507 Airbnb rental units in Boston, of which approximately 2,232 (63.6%) are for the entire unit (not just a room). They estimate 1,544 of those full units have high availability, meaning they are available for at least 60 days a year. That is a strong indication that residents have been displaced and those units are being operated as shadow hotels.
What about Brookline? Short-term rentals are not currently permitted in Brookline at all5, and yet they have proliferated. The town of Brookline only seems to enforce the code if there is a complaint. InsideAirbnb does not provide data on Brookline, but the commercial provider AirDNA.co MarketMinder6 does. They include inventory from both HomeAway and Airbnb (although notably not other sites like Booking.com, Expedia, etc.) Over the past four quarters for which AirDNA has data, there were an average of 526 active short-term rentals in Brookline. It would be reasonable to estimate that approximately 300 of those are for entire units.7 That accounts for ~2% of our rental housing stock in Brookline – enough to move the needle on cost of housing. (How much would it move the market? I'm just a real estate agent. Ask an economist.)
Along with commonsense restrictions, what kind of tough enforcement and large fines would be needed if we wish to return these residential units to the residential market? Investors have strong incentives to work around the law, and if fines are minimal, operators will consider it a "cost of doing business" and flout the restrictions.
Brookline Warrant Article 18 from the December 2020 Town Meeting8, which was referred to committee, would require a short-term rental to be owner occupied, meaning its located in the host's primary residence. It would allow no more than 2 rooms to be rented out, to no more than 2 people, and without a separate kitchen. I believe the intent is to crack down on short-term rentals for investment purposes.
A few questions to consider on how to improve that proposal:
Following Boston's lead, would it make sense to require registration of units with the town in addition to the state registry? That would make it easier to track units and enforce requirements.
Would it make sense to impose lodging taxes on approved units? It seems fair to put them on an even playing field with our hotel industry, and to generate revenue for the town.
Why restrict the occupancy of approved units to two people? Wouldn't that push a family of four to occupy two units instead of consolidating into one? If the problem is with the number of units then why not allow four people to stay in one two-room unit?

What kind of edge cases would warrant exceptions? For example, would it make sense to allow the short-term rental of an entire unit for a limited time, such as no more than 14 days per year, provided the unit is appropriately registered and the taxes are paid? This could allow, for example, a person who is away on vacation to receive income on their home while they are gone, while providing relief to the local tourism industry during peak travel times. The 14 day limit is short enough that it is extremely unlikely for an owner to leave a unit vacant for the rest of the year to qualify.
Footnotes
https://malegislature.gov/Laws/SessionLaws/Acts/2018/Chapter337
https://www.wbur.org/bostonomix/2020/01/15/airbnb-removes-boston-listings
https://www.bostonherald.com/2020/01/14/boston-airbnb-listings-drop-by-a-third-after-agreement-kicks-in/
InsideAirbnb analysis of Boston: http://insideairbnb.com/boston/
https://www.brooklinema.gov/1510/15396/Air-BnBs
https://www.airdna.co/vacation-rental-data/app/us/massachusetts/brookline/overview
According to AirDNA, on January 15, 2020 there were 438 active short-term rentals in Brookline listed on Airbnb or HomeAway, of which 243 (55%) are for an entire home. Applying that 55% number to average inventory of 526 units yields the estimate that on average 289 of the short-term rentals in Brookline are for the entire unit. Using the 63.6% estimate from InsideAirbnb for Boston and applying it to the 526 inventory number for Brookline from AirDNA indicates up to 335 could be for the entire unit.
https://www.brooklinema.gov/DocumentCenter/View/20106/November-19-2019-Special-Town-Meeting-Warrant
Liked this post? Please share:

---
Questions? Email me and let's set up a time to discuss your real estate needs.
AVI KAUFMAN is a top broker who lives in Brookline, Massachusetts and works there and surrounding communities, assisting buyers and sellers of residential property. He is building a unique practice dedicated to serving the best interest of his clients - see how he's different.
---
Check out these other posts