Get new posts by email. About once every month or so. Unsubscribe anytime.
How to house all the students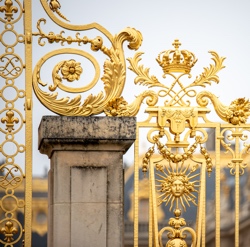 Housing undergraduates off-campus increases everyone else's costs
Brookline's proximity to Boston's many colleges and universities is another factor, albeit not a new one, in our housing crunch. Students living off-campus increase demand on our limited housing, pushing rents and housing prices up further. This is not to blame students - they need to live somewhere.
As a sample, Boston University's off campus housing office2 told me that approximately 25% of their 18,000 undergraduate students live off campus, and 16% of Boston College's 9,800 students live off campus. From those two schools alone that's over 6,000 students. Estimating an average of 2.5 people per unit, that's 2,400 housing units occupied by undergraduate students from BU and BC. There are, of course, many other schools contributing to this as well. Northeastern University has close to 50% of its students off campus.
Neither the BU housing office or off-campus housing office knew how many students live in Brookline specifically when I asked. The off-campus housing website describes Brookline as a "sprawling residential community [that] tends to attract undergraduates in search of a quieter community as well as graduate students, faculty, and staff…." From experience, many students end up a stone's throw away in neighboring Allston. However, regardless on which side of the municipal border they reside, 2,400 apartments is more than enough units to affect the market rent for all neighboring communities.
Given that non-profits are exempt from property taxes, the town does not seem to have a lot of leverage. It does negotiate Payment In Lieu of Tax (PILOT) agreements though3, which are expected to produce approximately $1M in revenue in 2020 from all sources4. The only university with significant property in Brookline itself is Boston University, which owns 32 parcels and makes PILOT payments.5
To consider:
What are the incentives for students to live off-campus? For example, universities often require students to purchase expensive meal plans when living on campus, which pushes the overall housing expense higher compared to living off campus, and therefore drives demand for off campus housing.5 Would reform of meal plan requirements help return students to campus?
Is there a shortage of on-campus housing to accommodate all students who want to live on campus?
What other factors are pushing students off campus?
What could these universities do to help alleviate the detrimental effects of their off-campus population on our housing stock?
In the next PILOT negotiation with BU, would it make sense for the town to include reduction of off-campus housing as one of the requests?
Are there sympathetic student groups on campuses who could help raise awareness and apply pressure on relevant university policies?
Footnotes
Map of colleges and universities in the Boston metro area: https://en.wikipedia.org/wiki/File:Boston_area_college_town_map.png
Phone call, January 21, 2020, https://offcampus.bu.edu/
https://www.brooklinema.gov/DocumentCenter/View/677/PILOT-Policy-Revised-2011?bidId=a
Page 2 and 12: https://www.brooklinema.gov/DocumentCenter/View/18632/Sec-III_FY20-Revenue
Northeastern University owns one property – Parsons Field on Kent St, which is also used by Brookline High School.
See page 22, http://allstonbrightoncdc.org/wp-content/uploads/2019/05/FINAL-Rising-Rents-Closing-Doors-Report.pdf
Liked this post? Please share:

---
Questions? Email me and let's set up a time to discuss your real estate needs.
AVI KAUFMAN is a top broker who lives in Brookline, Massachusetts and works there and surrounding communities, assisting buyers and sellers of residential property. He is building a unique practice dedicated to serving the best interest of his clients - see how he's different.
---
Check out these other posts