Get new posts by email. About once every month or so. Unsubscribe anytime.
Survey results: Brookline Economic Sentiment Survey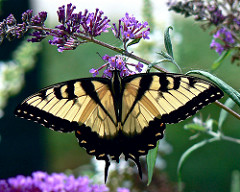 We are very grateful to everyone who responded to our economic sentiment survey. As promised, we are sharing the results.
To recap, we conducted this short, anonymous survey to get a sense of the current economic confidence of Brookline and Newton residents. We sought this information in an effort to better advise our clients with respect to their buying and selling decisions in the face of the economic uncertainty surrounding the COVID-19 pandemic.
The survey was launched on May 6, 2020 and closed on May 14, 2020. The Brookline survey received 99 responses, and the Newton survey received 49 responses, for a total of 148 responses.
Please let me know if you have any questions!
CLICK HERE to View on Mobile or download PDF
Liked this post? Please share:

---
Questions? Email me and let's set up a time to discuss your real estate needs.
AVI KAUFMAN is a top broker who lives in Brookline, Massachusetts and works there and surrounding communities, assisting buyers and sellers of residential property. He is building a unique practice dedicated to serving the best interest of his clients - see how he's different.
---
Check out these other posts