Get new posts by email. About once every month or so. Unsubscribe anytime.
American Legion Post 11 Scholarship videos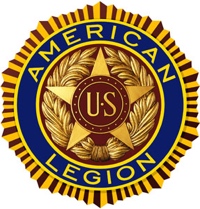 It's my honor and genuine pleasure each year to organize the college scholarship competition at Brookline American Legion Post 11. We received some AMAZING video submissions this year, and I'm pleased to share the results with you.
We were filled with awe and inspired by what these students put together, and humbled by the sacrifices made by those from our community whom these squares honor.
The scholarship winners this year, all graduates of Brookline High School, are:
First Place ($2,500) Dafna Williams Second Place ($1,000) Rotem Nir Third Place ($500) Brunna Mattos Rocha
Note: The three winning video are first in the playlist, and then the rest of the order is random.
Click here to view the top videos and learn a piece of the history of Brookline.
Liked this post? Please share:

---
Questions? Email me and let's set up a time to discuss your real estate needs.
AVI KAUFMAN is a top broker who lives in Brookline, Massachusetts and works there and surrounding communities, assisting buyers and sellers of residential property. He is building a unique practice dedicated to serving the best interest of his clients - see how he's different.
---
Check out these other posts