Get new posts by email. About once every month or so. Unsubscribe anytime.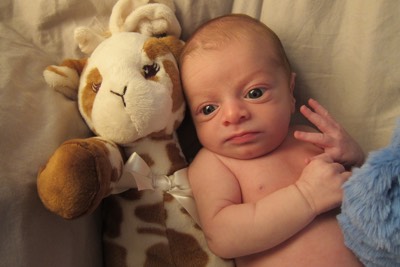 Secrets to living small
Two weeks ago my wife Shira and I welcomed our first child, Sammy, a gorgeous baby boy. We are of course absolutely thrilled, albeit a bit stunned by the sheer amount of stuff that comes with him. From a changing table and stroller to a car seat and breast pump, our modest two-bedroom apartment has transformed overnight to resemble a high speed collision between Magic Beans and Babies R' Us supply trucks the week before Christmas.
Simultaneously, I signed a new listing, for a two-bedroom, 726 square foot condominium in Boston's North End. Now, 726 square feet might not seem like much, but this condo makes it work supremely well with a combination of an efficient floorplan, built-in cabinets, multiple closets, and an extra storage space in the basement. (Planning to hit the market next week. Asking $559,840. Please contact me if you'd like more details.)
Which leads to the topic of this post. Since you can't very easily change the layout of your current home, here are some things you can do to maximize your space.
Top 10 tips for Living Small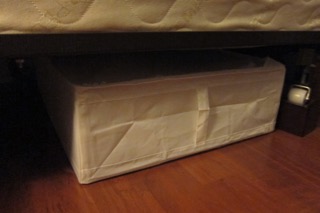 10.
Under the bed storage containers
for out-of-season clothing. We got these from Ikea.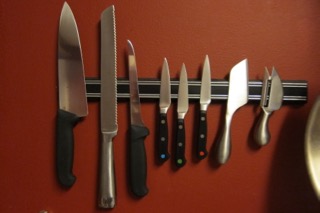 9. A magnetic knife strip saves counter space vs a traditional knife block.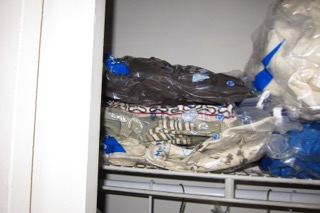 8. The
Ziploc Space Bag Vacuum Seal Bags
are practically magic. We're storing extra comforters and blankets in a fraction of the space.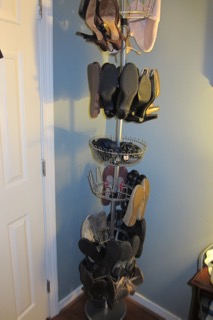 7. Use your vertical space. This
floor-to-ceiling shoe rack
does the trick.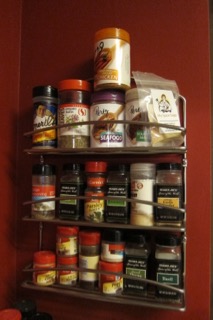 6. A wall-mounted
spice rack
saves cabinet space, and makes it easy to be inspired for improvisational cooking sessions.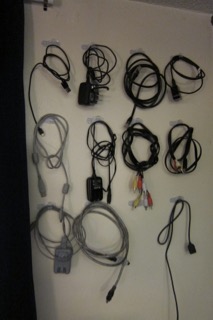 5. If you're a technophile like me, you've got a tangled web of cables. Keep your most frequent cables organized and out of the way with
adhesive wall hooks from 3M.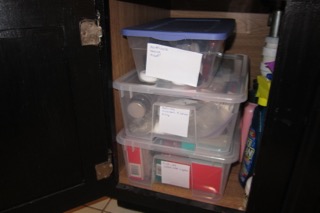 4. Plastic storage boxes are great for organizing supplies under the bathroom sink. These are also from Ikea.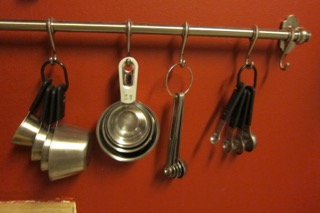 3. For frequently used baking tools, such as measuring cups and spoons, mount a bar with hooks for easy access.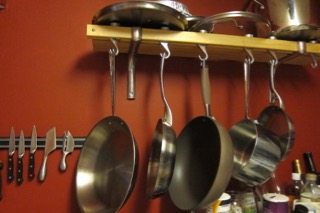 2. Nothing takes up more cabinet space than all the awkward shaped pots and pans. A hanging rack both looks great and is very practical.
1. Buy a bigger place!
Contact me when you're ready to talk real estate.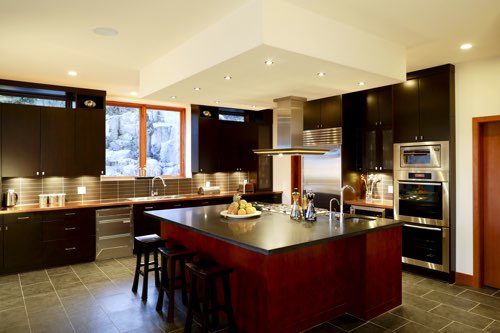 Liked this post? Please share:

---
Questions? Email me and let's set up a time to discuss your real estate needs.
AVI KAUFMAN is a top broker who lives in Brookline, Massachusetts and works there and surrounding communities, assisting buyers and sellers of residential property. He is building a unique practice dedicated to serving the best interest of his clients - see how he's different.
---
Check out these other posts